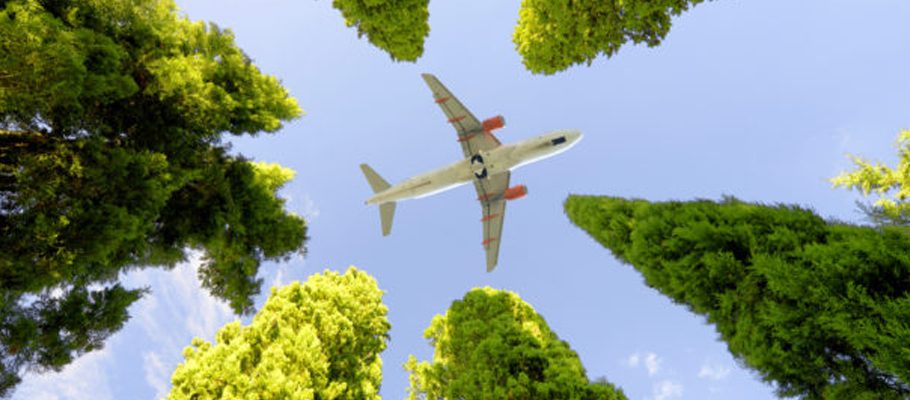 Tamanna Bhatia
Over the years, the aircraft efficiency has increased by well over 70% since the first jets took to the sky. New technologies, designs and materials will continue to improve the jet efficiency and make it sustainable in the coming years. This is confirmed in the recent research which explains how the aviation industry is contributing to reducing emissions.
Among the recent developments in the industry is the LEAP engine designed by CFM International. CFM International, a consortium of GE Aviation and SNECMA, developed its LEAP-1A/B/C advanced high-bypass turbofan engine. This engine incorporates new aerodynamic designs, materials, coatings, combustion and cooling technology. The technology has enabled these engines to cut fuel consumption, lower emissions of nitrogen oxide (NOx) and reduce the noise footprints 75%.
Pratt & Whitney's Pure Power 'geared turbofan' was also a revolution. The design incorporates a gear system that allows the engine's fan section to operate at a slow speed while hotter sections of the engine can continue to operate at much higher speeds. As a result, the engine is more efficient, reduces fuel consumption, CO2 emissions and noise. The latest engine by Rolls-Royce - Trent engine - shows a 16% increase in fuel efficiency since the first Trent, which entered service in 1996. The new engine uses more advanced aerodynamics and materials as well as next-generation clearance control, intelligent management of internal air systems, enabling next-generation bypass ratios and pressure ratios.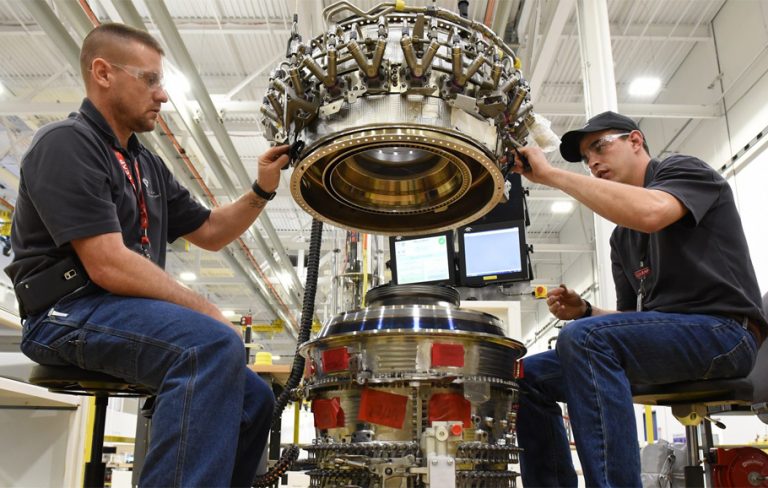 The Geared Turbofan (GTF) engine from Pratt & Whitney took around 20 years and $10 billion for development. The engine which came into life in 2018 has been a major success. It is much more fuel-efficient and offers lower noise and emissions. Until this new engine was launched, all the earlier engines ran the front end and back end turbofans at the same speed. However, in order to attain optimum efficiency, the fan at the front should run much slower than the compressor and turbine elements in the back. By introducing 3:1 reduction gears between front and back, the GTF engine is able to operate more efficiently.
Since entering the market, GTF engines were able to demonstrate the ability to reduce fuel burn by 16 to 20 per cent, saving customers several million gallons of fuel and in turn costs. The Pratt & Whitney GTF engine has been able to significantly reduce regulated emissions and this metric is measurable. It also lowered the noise footprint by 75 per cent. As a result, engines in service are saving approximately 100 gallons of fuel and reducing CO2 emissions by one metric tonne per flight hour at FlyBy.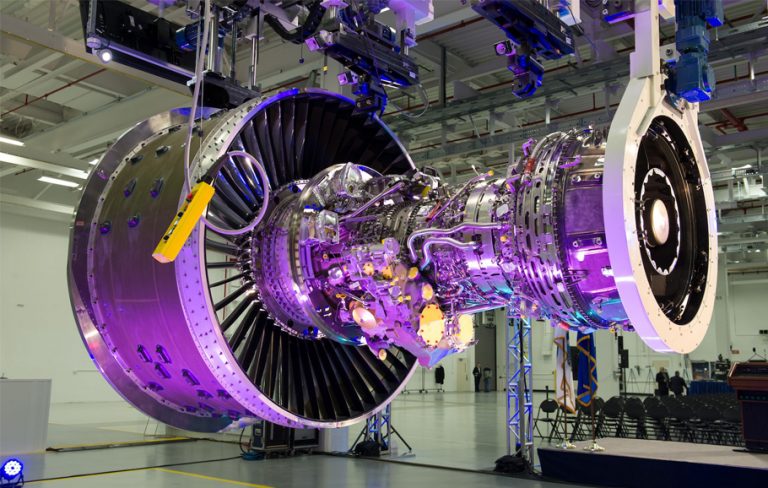 In the near future, new developments in the engine models would continue. In around 2025, a new generation of 'open-rotor' engines will enter the market. These engines will be gas turbines driving two high-speed propellers moving in opposite directions. GE Aviation, Rolls-Royce and SNECMA are developing new aerodynamic and material technologies which could result in the return of propeller-driven engine on larger aircraft, but with higher flight speeds and lower noise levels.
These days when environmental pollution is a major concern, the GTF engines have proven to be extremely fuel-efficient. The engine's reduction in the overall noise footprint has helped airlines to operate more aircraft since it is able to meet the noise regulations at the airports. Additionally, with reduced fuel burn, the operators can fly longer routes by using the same amount of fuel. Hence, new routes and destinations have been added for passengers. The GTF engine has proven to be revolutionary and has made an important contribution to the aviation industry.
In order to attain environmental goals, aircraft manufacturers would have to invest in more efficient engines. Further significant improvements of the classic tube-and-wing configuration powered by turbofans are becoming more and more difficult to envisage after 2035. Electric jets are now a reality and once they become popular, there would be no issue of emissions.
Worldwide, air traffic is increasing rapidly and the global carbon dioxide emissions from aviation, which now represents just 2 to 3 per cent of the overall CO2 emissions, could jump as much as 500 per cent by 2050, according to one forecast. Greener airlines are the future of sustainable aviation. Since we cannot stop flying completely, making airlines environment-friendly is a must.
*Note - Inputs from Pratt & Whitney press release.